Powering Businesses with
Cost Effective Energy Solutions
Seamless Switching Experience • No Hidden Fees • Dedicated Support
Valuenergy is a fully-owned subsidiary of ViewQwest and is a licensed electricity retailer by the Energy Market Authority (EMA). ViewQwest has been delivering value to our customers as a reliable business partner since 2001. We bring our customers substantial savings on your electricity bills! Enjoy a one-stop solution for your business connectivity and power when you sign-up with us.
The Open Electricity Market is an initiative by the Energy Market Authority (EMA) that allows your business to enjoy more choices and flexibility when buying electricity. You can now benefit from competitive prices and innovative offers from retailers. As part of this initiative, ViewQwest has partnered with Valuenergy, an authorised energy retailer in Singapore, to provide electricity at competitive rates to businesses.substantial
Choose Between a Fixed Rate Plan or Discount Off Tariff Plan
Choose the right electricity plan based on your business energy consumption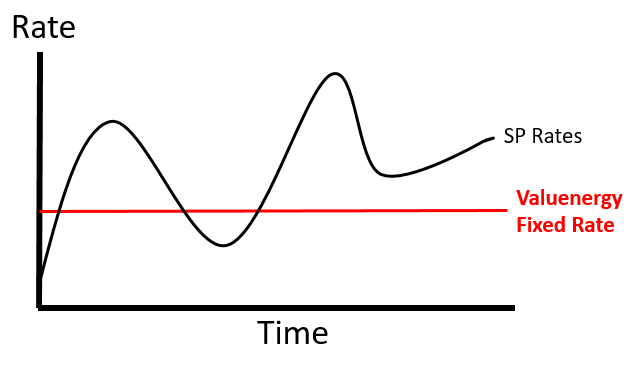 Cost certainty over a fixed period of time.
One flat rate throughout your contract 
Fixed price with no surprises
Duration: 12 or 24 Months Contract
Price you pay = Fixed $X per kwh x Electricity Consumed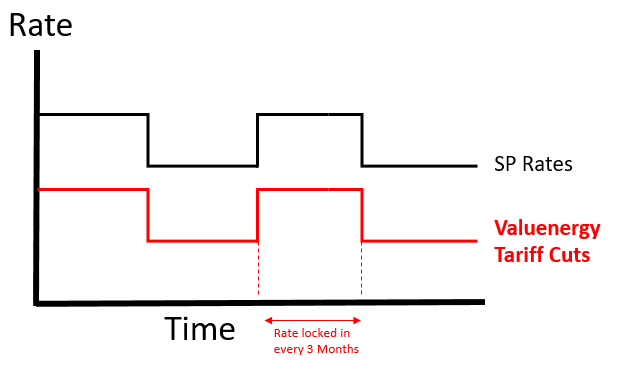 Guaranteed savings compared to SP's regulated electricity tariff.
Fixed discount off SP's regulated tariff throughout your contract
SP's regulated tariff rate is adjusted every quarter
Duration: 12 or 24 Months Contract
Price you pay = (SP Regulated Tariff – Fixed X% discount) x Electricity Consumed
Switching is Easy & Seamless!
Switching has never been easier than with Valuenergy.
Power Your Business with Valuenergy